Our Indoor environment offers a light, bright and cheery room with plenty of natural light. We make full use of every nook and cranny, converting every available inch into an interesting area for play and learning. Here are some highlights
We have a fabulous outdoor learning environment which is large, child focussed and provides many opportunities for challenge, risk-taking and social development.Our main aim is to provide an environment which promotes a love and deep appreciation for nature and the environment. We believe that children will grow a true appreciation for nature and it's elements by playing, nurturing  and working outdoors. Some examples of this learning include:
Our Water Course
Our digging patch
Our veggie patch
Our Chooks
Our sensory, sustainable garden and gazebo
Our outdoor learning environment is always changing and evolving. We provide children with play spaces to inspire imaginative and dramatic play experiences. Here are some examples of how we utilise our learning environment.
Bush Kindy – Bushland Park
Boardwalk
Muddy Puddles Kitchen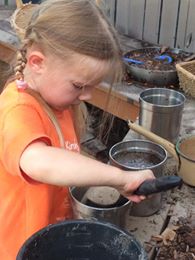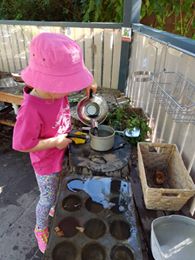 Hidey Hole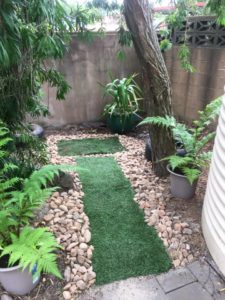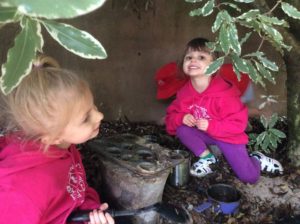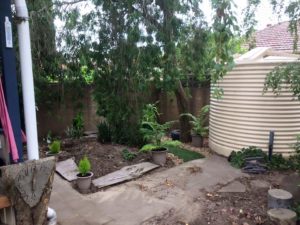 Vertical garden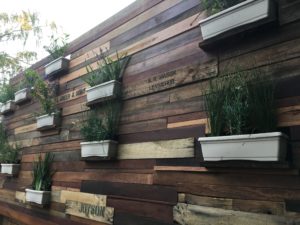 Sandpit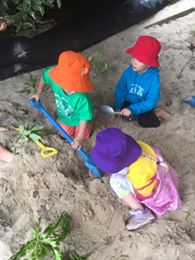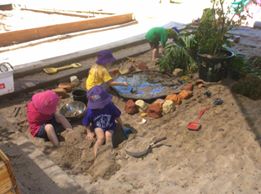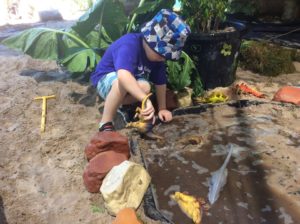 Cubbies