We would like to acknowledge The Peramangk People as the traditional owners of the land on which we meet today. And pay our respects to their Elders past and present and extend that respect to other Aboriginal and Torres Strait Islander people that are present. We recognise their connection with the land and we will help care for and respect the land together.
OUR KINDY
PROGRAM
At Lobethal Community Kindergarten, we offer a high quality learning environment that is built on the strong foundations of nurturing relationships, love and humour. Our kindy is a place of learning which is child focussed, emergent and based around the thoughts and ideas of the children who attend. We run a play based curriculum which is nature inspired and which enables children to learn, explore, socialise, risk take and make mistakes in a safe and loving environment.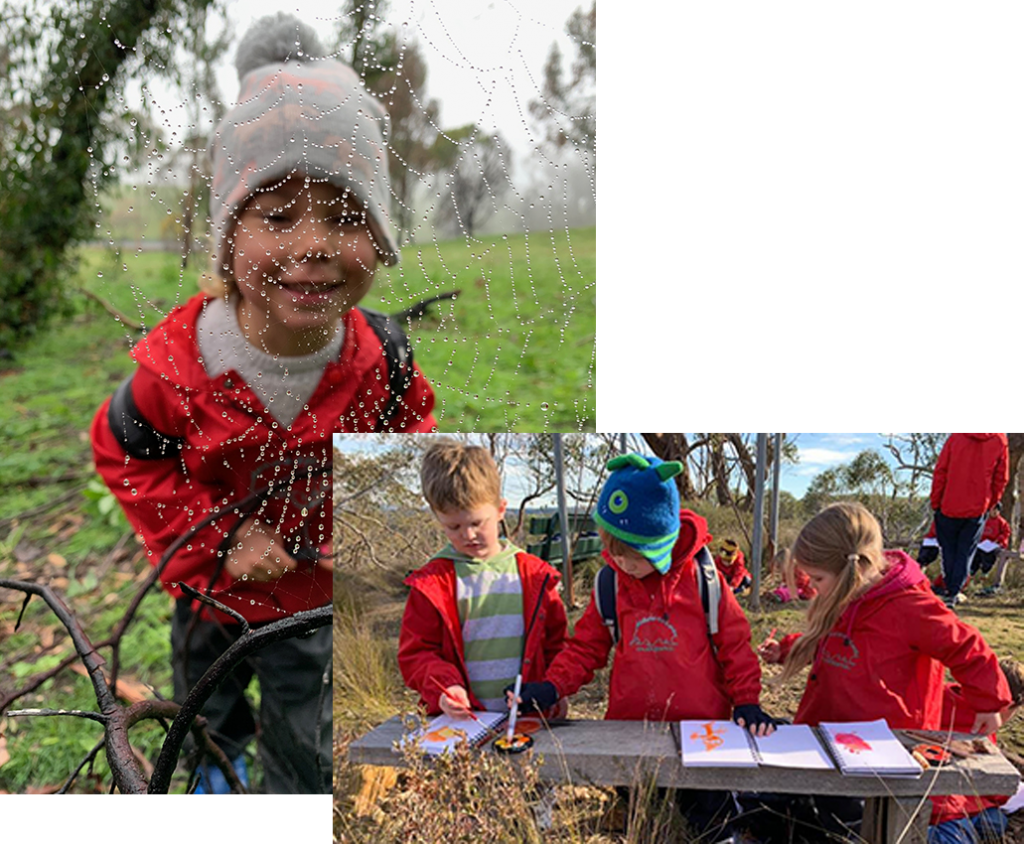 NATURE CONNECT –
BUSH KINDY
Since the inception of our outdoor kindy week program in May 2013, we have all been excited to continue to challenge ourselves on the journey of providing a true child led, outdoor, nature based program for our children.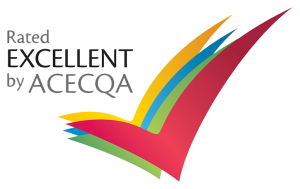 Lobethal Community Kindergarten has been awarded the Excellent rating by the Australian Children's Education and Care Quality Authority (ACECQA), the highest rating a service can achieve under the National Quality Framework.
We could not love Lobethal Kindergarten any more. The team are so very passionate, welcoming, nurturing, caring, engaged and motivated. The kindy and staff played a huge role in building my son's confidence as well as supporting him through the recovery of the Cudlee Creek Bushfire. Such a beautiful environment and a wonderful kindy program.

This beautiful little kindy has enriched the lives of my grandchildren like no other. Such dedication, love and hard work by the teachers should never be underestimated. I am in awe. Such lucky little children.

We were just blown away with the quality of the program.

We are very happy with the learning, culture and community at Lobethal Community Kindergarten.

Lobethal Kindy is such a fantastic, caring kindy. We couldn't have been happier with the experiences and education our child received.

This year, the staff helped my son who has ASD learn to talk, make beautiful friendships, get out of his comfort zone in a safe and natural environment, and have wonderful memories. This Kindy is the perfect place to start your curious child on their school journey.

Our family loves Lobethal Kindy! There is such a great community spirit between the staff, kids, parents and everyone involved in the Centre. The educators are very supportive, passionate & dedicated, I can't speak highly enough of their commitment to our children. The kids are very involved in the learning process, often choosing topics to study which creates a very engaging and diverse environment learning about things they love. The growth and development of our kids during their kindy and pre kindy years has been amazing! Lobethal Kindy has set a solid foundation for their education. Both my daughter and son have a love for learning and have formed strong friendships from their time at kindy.

Lobethal Kindy has provided a safe, nurturing, supportive, compassionate and caring learning environment for both my son and myself as a parent.

Outstanding quality of service delivery. Staff go above and beyond to provide an amazing kindy program. I love the fact there's such a variety of indoor and outdoor activities to cater for every child.

Lobethal community kindergarten is a haven of safe, fun, engaging and nurturing early education. Our children have been given every opportunity to grow their inquiring minds and develop social, learning and risk taking skills in a play based environment. The staff at the kindy encourage independence and resilience and have an emphasis on child led learning, allowing our children to blossom in their own time. We are so fortunate that our children can access such a wonderful and caring facility in their first year of education.

Lobethal kindy have a very caring and highly motivated team of staff that strive to give our children the best kindy experience possible.

This amazing little kindy has made a big difference in the life of my little guy. He just adores going to Bush Kindy each week, and the staff are super knowledgeable, caring, talented, energetic, passionate... there aren't enough words to accurately describe them! My son has gone from being a quiet observer, shy little bloke, to a confident, capable learner and all-round good citizen. If only kindy could go for another two years!

Our time at Lobethal kindy has been such an amazing experience. The staff are such wonderful people who are passionate, caring and clearly LOVE their job! We really felt that it was an extension of our own home and we loved being part of this cool little kindy community. Thank you Lobethal kindy for giving our son, Tyson such a great start to his education.

The staff at Lobethal Kindy are enthusiastic, warm, patient and have great senses of humour. The facilities and program are perfect to let children learn, grow and let kids be kids! Staff helped my son settle into kindy and adjust to being away from the care of family, and to help him build friendships and confidence along the way. The staff truly know and care about the children and we cannot recommend Lobethal kindy highly enough!